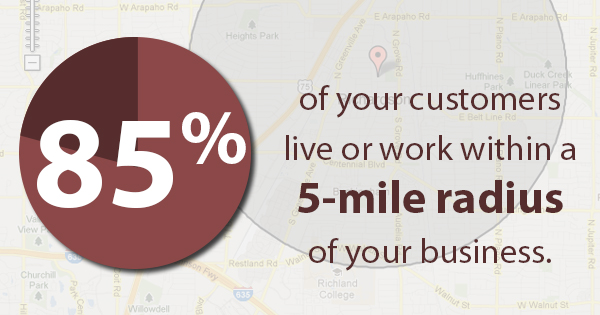 First impressions are everything when it comes to your career, especially if you are building a business. In order to brand properly, you need the best design possible that accurately conveys what you do. You also need to stand out from the crowd. In a world of digital marketing and fierce competition, custom business cards that are eye-catching and unique can do just that.
Change Up The Shape
In the past, business cards really only came in the standard rectangles. Now, the new printing technique of die-cutting allows printing companies to cut out whatever shape you desire and produce them in bulk. How far exactly can your imagination take you? Here are some trusted yet unique shapes for custom business cards:
If you still want to keep them fairly simple, you can just round the edges of your business cards. This gives them a fresh, yet recognizable look.
For a completely original card, choose a shape that represents what products or services your business offers. Today's printing technology can really print business cards in any shape. For example, if you sell jarred jams, you can cut the business card in the shape of a jar. Or if you run a rescue shelter for dogs, the card could be in the shape of your favorite pup. Any distinctive shape or outline that represents your business will grab attention and immediately convey your intentions.
You can use the business card's shape to highlight a certain section of it. An effective choice is to keep half of it a standard rectangle, and then shaping it so the other half is a distinctive circle. You could then put a picture in the circle to accentuate an important visual element, like a picture of yourself, employees, or storefront.
The biggest things to keep in mind when considering different shape options is if the tone they're conveying matches the tone of your business and if the funky shape will still fit into a standard wallet.
Give Your Cards a Fancy Finish
As long as you're ordering custom business cards, you should get the most out of them by using a special effect. Here are some finishes that will make your business cards one of a kind:
Letterpressing is a good technique for those who want their cards to look different, but not outlandish. With letterpress printing, the words are pushed down into the card rather than raised up. The words on your cards will look special and important.
For a flashier finish, you can use foil stamping. This technique is best used to accent certain images or areas of text on the card. As long as the printed sections are bold enough, they will still show through the shiny foil.
Embossing your business cards will create three-dimensional reliefs. This technique makes your desired areas pop out from the rest of the card.
Digital printing and design has come a long way from the first days of print shops. You want your business and image to advance with the technology available. You need business cards that represent you well and that you feel proud to hand out. According to research, 85% of your customers live or work within a 5-mile radius of your business. You'll want to make a good impression on those who live near as well as those who live far with your custom business cards.