What makes us unique?
We deliver all the basics – PLUS OVERSIZE – Postcards, Brochures & Booklets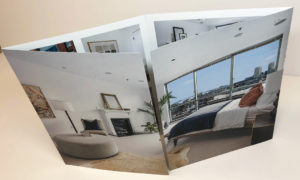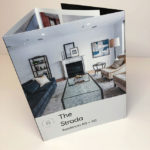 Make an impact on your next exclusive showing with a 25.5" x 11" Tri-Fold Brochure! Have a super exclusive semiprivate showing with a few potential clients and need just 5, 10, 25 copies of something to wow them? Hand them a High-Quality 34" x 11" Gate-Fold Brochure! Just got that call you've been working so hard to receive and they want to see the property right away- don't panic we can produce these products today! We're in Boston and can hand deliver!
Standard and Oversize short run digital high-quality marketing material with no minimum quantity.
Also, larger runs on our six color printing presses.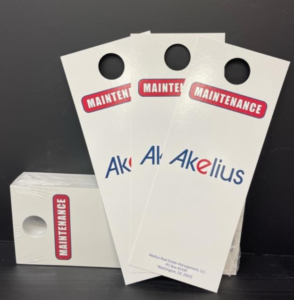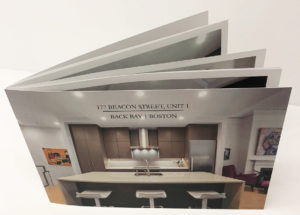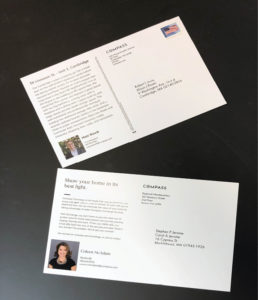 Mailing Services is a strongpoint for your Postcards, Brochures and Booklets.
Direct mail, Holiday cards, Save-the-Dates and Solicitations for new listings is a great way to reach your clients.
 Need assistance obtaining mailing lists just say the word, and we'll help you narrow down your target market.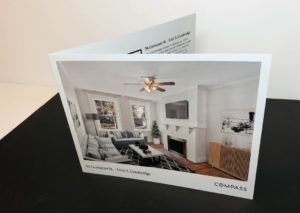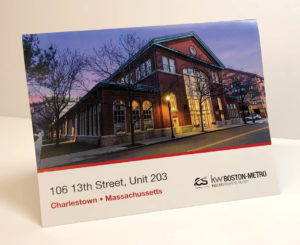 Our experienced, in-house customer service team is here to help agents and designers with all their questions and marketing needs. We realize how quickly the housing market operates which is one of the reasons we specialize in impossible deadlines.
Yard Signs, Riders, Window Graphics, and Promotional Materials
are all available to get your message out there and increase brand awareness.