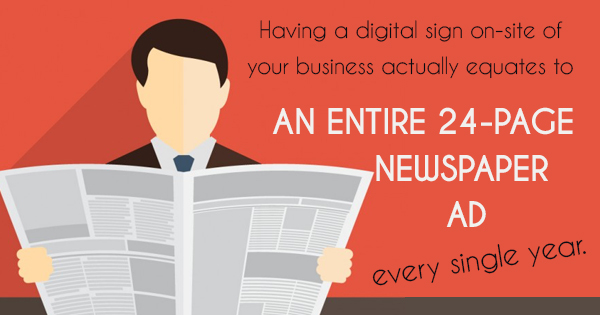 The advertising market is more competitive than ever nowadays. Thanks to the Internet, and everyone being plugged in and exposed to nearly every business at all times, companies are throwing billions and billions of dollars into their advertising budget to stand out against their competitors.
Website design, search engine optimization (SEO), and social medial marketing are all important aspects of business in today's digital world, but that's not all that makes or breaks companies. Far too many businesses are spending their entire marketing budget on these online services and forgetting about an important aspect of advertising: digital printing.
Digital Printing Services
If your business spends a fortune on Internet marketing, and you have the most advanced and nicest looking website of all time, you might have a pretty bland physical store, and that kind of cancels out everything you've accomplished, right? You have to have a strong online presence, sure, but you can't just ignore the physical aspects of your business, which is essentially the core of your company.
No one will want to enter your shop or do business with you if the outside (and interior) is plain and boring. By working with a professional digital printing company, you can have quality signs that both look great and call attention to your products, service, and brand. Having a digital sign in front of your business is more important than just about any other kind of marketing. In comparison, having a digital sign on-site of your business actually equates to an entire 24-page newspaper ad every single year. You can't beat that kind of return on investment with virtually any other type of advertising.
The times certainly are changing and more and more focus does need to be placed on the Internet and a company's digital presence, but you can't forget the human element of running a successful business. You have to make sure your customers who actually visit your store are comfortable and visually impressed. High quality digital signs can help improve your business, even if the online community doesn't see it.