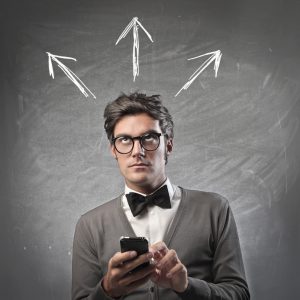 With so much emphasis on digital advertising these days, businesses sometimes let their printed advertising efforts fall by the wayside. However, it's important not to discount the power of printed, physical advertisements. You might not realize that 35% of consumers find out about a local business just by seeing its sign while passing by. If you don't have eye-catching banner printing, signs, or advertisements that promote your business, you're missing out on a colossal customer base.
Many organizations consider vinyl printing to represent the best of both worlds. Vinyl printed banners can easily work well into your existing storefront, entryway, or throughout your location without being cumbersome. They're also pleasing to look at, give off a professional air, and are incredibly versatile. Let's take a closer look at just three advantages that vinyl printing can provide for your business.
They're cost-effective and can be produced quickly
When you make an investment in signage, you need to make sure that it'll pay off. Any amount of printed vinyl banners you order will likely be less costly than other signage options, but if you order in bulk, you'll usually get more bang for your buck. They're also a great option if you need something right away. Because they can be produced at a faster rate, you'll be able to start promoting your business or event a lot faster, too.
They can be completely customized
With vinyl banners, you don't have to feel restricted in terms of size, colors, or overall design. They can be customized for virtually any concept you have in mind, which gives you more freedom to advertise exactly the way you want. When you have more control over your signage, you won't feel like you're having to make sacrifices to promote your business.
They're durable and versatile
Vinyl banners can withstand all sorts of conditions, which means you won't have to keep them indoors or take them down when it rains. They're also easy to hang and move around, which means you can use them virtually anywhere. Plus, they can easily be stored to be used later on without losing quality. That means your investment can carry you throughout the seasons (or even throughout the years), rather than needing frequent signage replacements.
When you want your business to make an impact, vinyl printing can be the perfect solution. For more about our Boston print shop and the services we offer, please get in touch with us today!