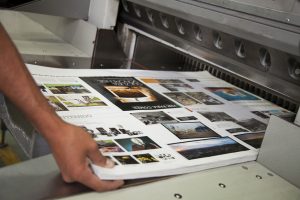 So, it's your first year at a comic convention, whether it's the big one in San Diego or one of the many smaller (equally important) ones located throughout the country. You've invested a lot of time and money into securing a booth — considering the fact that you're going to be interacting with a lot of people, from consumers to fellow sellers (some of whom rubbing elbows with will be extremely beneficial to your brand), it's vital that you provide quality items that will boost your profit as well as your reputation. Here are four things you simply must have at your booth this coming convention season.
A good banner: Last year's San Diego Comic Con saw an attendance of over 130,000 people — with that kind of volume, you're going to want to make sure you have an eye-catching banner that draws them right to you. Banner printing can vary depending on the style you're going for but quality is always important. Make sure you find a printing company that supplies high-end printing equipment to produce the dazzling booth display of your dreams. With 81% of convention attendees being potential buyers who have already decided they're going to purchase something today, you don't want to let them pass you by.
T-shirts: Most people who come to comic cons want a reminder of their trip — especially one they can wear. Printing press services are relatively inexpensive and take very little time to mass produce — as long as you've got a design people are interested in, your shirts will be selling like hotcakes.
Posters: Your customers may not be interested in your signature, but they'll certainly need something for their heroes and idols to autograph. If you can afford it, you can buy your own printing equipment to guarantee you'll never run out of the popular placards.
Gimmicky product: Gimmicks have gained the negative connotation of cheap in recent years, but that doesn't necessarily need to be the case. If you have a brilliant idea to use your 3D printing equipment to create unique, one-of-a-kind items that attract customers like moths to a flame, run with it! Everyone wants a reminder of their wonderful day (or days) at their convention; don't feel bad for giving them one.
Having a booth at comic con can be as profitable as it is fun if you make sure to keep these items on hand. Bring passionate people together through your quality products.