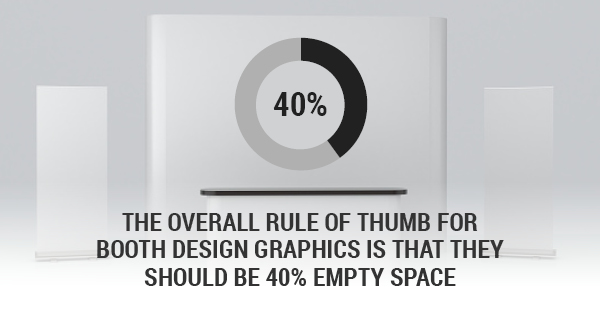 Trade show exhibitions are key across all kinds of industries. They provide a huge opportunity to network with other businesses and connect with consumers. But if you're looking to make a big impact and forge substantial relationships, you need to make sure your trade show booths stand out from the rest. One of the best ways to accomplish that is with superior banner printing and design. Our company specializes in trade show printing, so we can provide you with the high-quality banners and other digital printing necessities that'll help your expo be successful. Read on to find out our top tips for trade show banners.
Use Images Thoughtfully
Your banners should obviously contain text, but having just words can actually cause your meaning to be lost. It may seem strange, but using a great image along with your text is often better than text alone. However, you need to make sure the image you use is bold, easy to understand, and drives home your overall message. In addition, too many images can make your banner look cluttered and confusing. And of course, digital printing will guarantee your image looks stunning and clear.
Don't Fear White Space
Some people may feel like they need to fill every empty inch of their trade show banner; otherwise, you may feel like you're wasting valuable advertising and marketing area. But you're actually going to make a much more positive impression if you embrace the idea of blank space. In fact, your banner design and other graphics should contain around 40% of empty space! These blank areas will make your graphics and text much easier to discern and will make banners look much cleaner in general. Resist the urge to fill up your banners completely! Doing so will make visitors walk right on by.
Utilize Capital and Lower-Case Text
You might believe that displaying a message in upper-case letters will drive home a message, or that using all lower-case letters will make your brand seem a lot more hip. It's understandable to think this way, but studies have actually found that having a mix of both makes it easier for people to understand messages from far away. This is pivotal for expos, since you want to engage visitors from across the space. Having specific words in all caps or business names or slogans in all lower-case will work fine, but for digital printing needs, it's typically better to use more natural text.
Need help with your trade show banner printing and other marketing materials? Boston Business Printing is here for you. For more information, please contact us today!