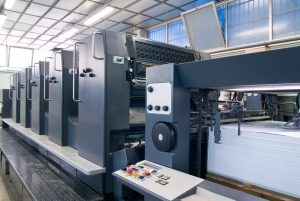 Digital advertising seems to have taken over from traditional marketing. And while digital marketing should certainly be one component of your marketing methods, that doesn't mean that traditional tactics are no longer effective. Despite the popularity of digital platforms, sign and banner printing is still a vital part of promotion for many small and locally owned businesses. There are several reasons this is still the case; we've outlined just three below. If you're a small business owner looking to reach local customers, our signage printing service can make all the difference. Here's how our print shop can help you achieve your goals through on-site signage:
Better Community ExposureFor companies that want to operate on a national or international level, digital advertising can be very beneficial. But if you own a smaller brick-and-mortar store or run a more localized organization, you're going to want to put more of a focus on consumers in your specific area. When you use banners and signs made through vinyl printing, members of the community will definitely take notice when walking or driving by.
Cost-EfficiencyUsing a printing service for on-site signage is actually one of the best marketing decisions you can make from a financial standpoint. Printed ads are costly and don't actually have the wide reach that banners and signs do: a 300-line newspaper ad costs around $2.81 for every 1,000 views, but one on-site sign costs only two cents for a thousand views. Not only will that value pay off for your overall budget, but when people see a sign in person, they're much more likely to check out your products or services while they're there. A newspaper ad doesn't have that same call-to-action.
Year-Round VersatilityVinyl signs obtained through a printing service are extremely versatile and durable, which means you can use them for a variety of purposes. From special in-store events to trade expos, those signs can be used throughout the seasons and even throughout the years to promote your business. Unlike print and digital ads that are generally geared towards a specific campaign or cause, printed signs won't lose their effectiveness after a certain period of time has passed. That means that they're way more valuable to your organization and won't require frequent replacement.
If your company or cause needs better signage, Boston Business Printing has you covered. For more information about our services or products, contact us today!