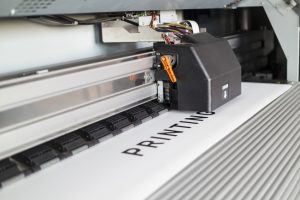 While the marketing copy on your company's sign is key in sending a clear messages, images also have an important role to play. Especially for people who are passing by quickly, an image can catch their eyes. Before you order your sign, banner, or poster printing from a local printing company, be sure to consider these tips for selecting clear and engaging images for your print.
Keep It Simple: While images are a great way to increase your print's aesthetic value, they shouldn't overwhelm the sign. Choose a straightforward, high quality photo or graphic to accompany your message. This should be enough to be eye catching without drowning the text.
Stay On Brand: Even when you are using a banner to promote a special offer or trade show appearance, make sure that your business is still easily identified. Choose a branded image that your company has pre-selected for the sign. This will ensure that customers will be able to spot your brand if they see a sign in the future.
Balance The Sign: Just as a sign should not be dominated by text, it should also not be dominated by an image. Make sure to still include plenty of white space around the sign's features. This will keep the sign looking clean and accessible. If the image does take up the entire sign, make sure it has soft background colors.
Consider The Size: For large banner printing, you will be able to use more or larger images. For a smaller sign or poster, you should opt for smaller or fewer images. If you are selecting a larger option, be sure to select a company that specializes in large format printing. They will be able to provide guidelines on image size and quality.
Remember Your Target Audience: The images you select should be targeted at a certain demographic. If you are using a photo, make sure that the subjects match your intended audience. For example, if you are targeting an aging population, be sure that your image depicts older adults.
When you are designing your sign, remember to take the border and scale into account. Your images will not be a "one size fits all" format, so make sure to customize the size and resolution accordingly whenever working with a printing company. Studies show that half of customers who enter a business did so because of its signage. Your sign makes a difference, so be sure to take your time when selecting every element.