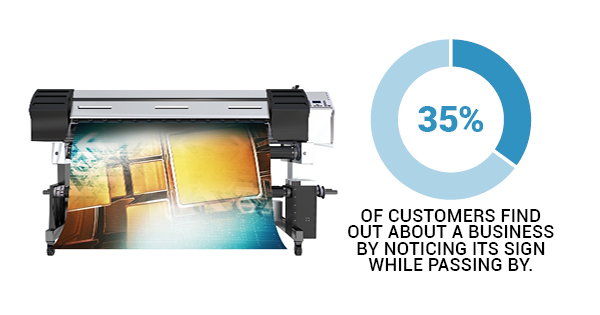 When you have a large printing project, like business card printing or vinyl printing, it's important to choose the right paper for the job. While ink and design will significantly impact the final product, printing paper is a crucial factor too. This article is going to serve as a brief guide to choosing the right printing paper for your project.
Your choice of paper should be not only based on how you want the final product to look but also how the product is going to be used. For example, business cards are going to be passed around and need to be printed on sturdy paper. Trade show banner printing projects should also be printed on fairly sturdy paper. Overall, it's important to consider the use of the final product when choosing paper types.
Cost is also a factor that should be considered. While it shouldn't be the only determining factor, it's important to choose printing paper that you can actually afford. Even a slightly more expensive paper choice can significantly increase the final cost of the project. This is one of the reasons why picking a paper for function rather than style is so important.
Another factor you're going to want to consider is coated or uncoated paper stock. Uncoated paper consists of a non-glare surface and easily soaks up ink. This type of paper is generally used for stationary, flyers, and newsletters. Coated paper, on the other hand, often displays text and images with denser color. The coating can range from dull to glossy. This type of paper is generally used for postcards, catalogs, and brochures.
And lastly, it's important to consider the thickness and weight of your paper choice. Thicker paper can be better used for die-cutting and embossing, but it can cost more if the product needs to be mailed. Thinner paper is usually cheaper and uses less material. In the end, it's really about how durable you want your final product to be.
While printing paper may not seem like a big deal, choosing the wrong type of paper can impact your business negatively. If you choose a flimsy, dull paper for a sign for your business, this is going to reflect poorly. Seeing as how 35% of customers find out about a business by noticing its sign while passing by, a poor paper choice for signage can turn away customers.
Because of the importance of printed business materials, it's important to choose a high-quality printing company. In doing this, you can ensure you'll be guided through the printing process and select the best paper, style, and ink for your project.