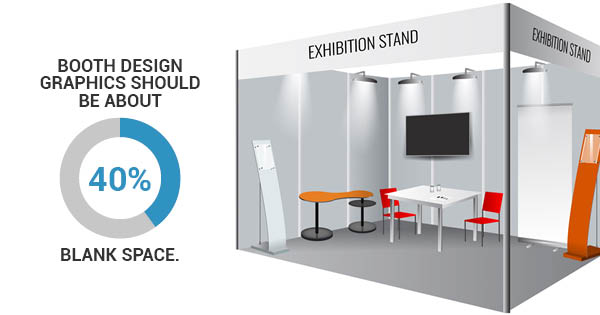 Marketing materials, like brochures, flyers, banners, and trade show displays, are crucial in attracting the attention of potential customers. Because of their influence, it's important to design them carefully. One key part of designing marketing materials is choosing colors for the finished product. Unfortunately, many people underestimate the importance of color. So let's talk a little bit about why color is so important when designing marketing materials.
Color and your company: Before jumping right into full color printing, you need to start by thinking about your company. Are there any colors your company uses in logos or on company vehicles? If so, it can be a good idea to stick with these colors. The colors you choose should represent your company and brand so consumers can easily recognize them. Overall, it's important to stay consistent with branding by choosing similar colors for all of your marketing efforts. Whether it's business card printing, poster printing, or trade show banner printing, all materials should remain cohesive in color and design.
Standing out: If you're in a room with hundreds of other companies fighting for the attention of potential customers, you need to make sure your company stands out. Fortunately, color can help make this happen. By choosing colors that stand out in a crowd, like bright, vibrant reds and yellows, you can easily catch attention. However, it is important to not overdo it. Full color printing allows you to print whatever colors you want, but that doesn't mean you should choose all bright colors. By mixing one bright color with a few more subtle colors, you can make your design really pop.
Finding a balance: While it may be tempting to fill your entire space with color and graphics, that's actually one of the biggest mistakes you can make. Generally, booth design graphics should be about 40% blank space. Yes, you read that right — almost half of your design should be empty. If you try to put in too many colors and graphics, you're going to end up with an overwhelming design that will push customers away. Instead, try to stick to two or three main colors and incorporate them throughout your entire design, including fonts and graphics. This way, you have a well-balanced, comprehensive design.
Designing cohesive, attention-grabbing marketing materials isn't always easy. But by following these tips before you head off to find full color printing, you can ensure your design will not only stand out but will represent your company's brand as well.