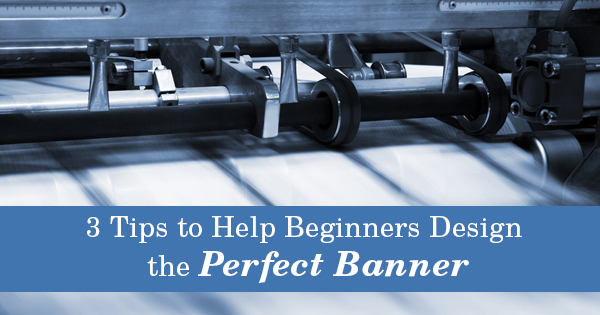 Signage is one of the most important aspects when it comes to marketing your business. Whether it's at a trade show or in the front window of your store, having eye-catching marketing materials is key to attracting customers. This is especially true seeing as how 35% of customers discover local businesses from passing by and seeing signage. So with that in mind, it's crucial to know how to properly design banners to catch the attention of customers. To help get you started, this article is going to discuss a few key design tips to get the perfect banner.
Choose large font sizes: This may seem obvious, but customers need to be able to actually read the signs you create. Large font size is especially important for trade show booth banners and store signage. If potential customers can't read your sign, they'll be less likely to stop in and inquire about your products and services. That's why it's important to choose a bold, large font that customers can clearly read.
Keep it simple: Simplicity applies to both the design and the message you choose when planning for banner printing. When you're designing for trade show banner printing, it's important to utilize blank space. In fact, almost half of your design should consist of blank space. This allows for the customers to easily read the message without being overwhelmed with color, font, and graphics. Additionally, you shouldn't try to cram an entire paragraph onto your banner. Pick a short, simple message that clearly tells viewers what your business does.
Use contrasting colors: While it's important to not go overboard with color, it is a good idea to use bright, contrasting colors to catch the attention of people passing by. Generally, it's a good idea to use contrasting colors when choosing the color for the background and the font on your banner. The color of the font should pop out against the color of the background. If you choose similar colors, the message may get lost in the background.
If you follow these design tips, you'll have the perfect banner in no time. Banner printing can take practice, so it never hurts to consult a printing company for advice to make your design even better.