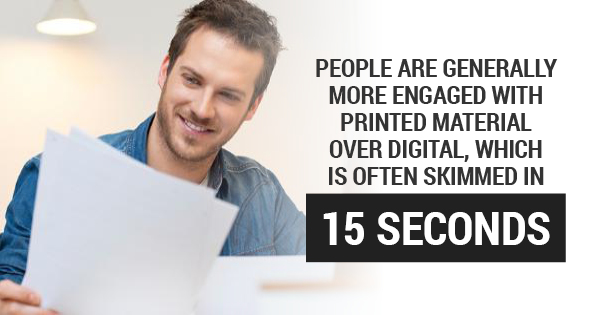 There's a lot of pressure on businesses to go totally digital these days, but in reality, traditional forms of promotional marketing are often still more effective. Case in point: printed materials tend to be more engaging than digital advertisements, which are often skimmed over in just 15 seconds — if they're read at all. But when customers see and feel something tangible, they're usually more likely to remember and act on it. That's why so many businesses find success with large format printing.
It's a versatile and captivating way to engage your audience and increase your visibility. Our Boston print shop can provide you with all sorts of marketing materials that feature oversized printing. Let's take a closer look at some of the advantages this method provides.
Large format printing increases brand recognition
Undoubtedly, one of the benefits of oversized printing is that it can improve your brand visibility — literally! This type of printing will get your brand noticed and will cause consumers to remember your name for the right reasons. In such a saturated market, it can be difficult to make a lasting impression. But when you utilize large format printed materials from our print shop, you'll be bound to stand out from all the rest.
Oversized printing goes the distance
Obviously, large scale printing is going to be much more eye-catching, even from great distances. You'll get a much better ROI when you can attract customers from down the street or across a crowded trade show room! Because your brand's message will be clearly legible from afar, you won't ever have to worry that your investment won't pan out. You'll be able to capture your audience's attention and reel them in, which translates into increased sales and, potentially, greater brand loyalty.
Large-scale printing is versatile
Best of all, oversized printing can be utilized on all sorts of marketing materials. From posters and banners to stickers and decals, a quality print shop can use oversized printing to get your business noticed — no matter what medium you use. This also allows you to think more creatively and use these marketing materials in new ways. And because this type of printing can be used in a number of ways, you'll be able to promote your brand consistently across the board.
Looking for a way to improve your marketing tactics and make a big impact? Boston Business Printing is here for you. To find out more, get in touch with us today.