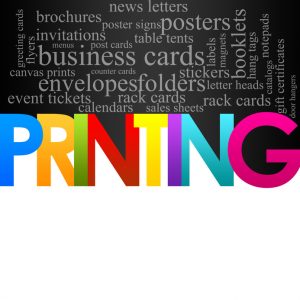 One of the most important concepts of digital marketing and print design, when you support a labor union, is the incorporation of the union bug. And no, a union bug is not a corporate creepy-crawly. A union bug is also known as a union label, or the tiny emblem that's placed at the bottom or side of a product.
What union bug printing means is that the product has been marked as a representation of a labor union's work. This often comes in handy for those who prefer to buy the products of a company that were made from labor unions.
However, before your business begins union bug printing to increase your company's popularity, it's important that you know the answers to these common union bug printing questions.
Is a union bug really significant to those who see it?
Surprisingly, yes. Union bugs may not mean much to those who are unaware of its meaning. But for those who do know what a union bug is, it tells them that your business cares about labor rights and that the workers who made the product worked under safe and legal conditions with fair working wages.
In an age of overseas sweatshops and the like, these differences are important to many people and to have that label on your products may just increase your popularity.
Where do you put a union bug on your product?
A union bug is best used in a place where it isn't very conspicuous. The nickname "bug" came from the fact that the design is so small. Most union bug prints are placed along the bottom or sometimes the side of a design. The focus should continue to be the product and the business logo, after all, and you want the bug to blend in well enough.
Where can I have a union bug printed?
Depending on the product you have, you can have the union bug and the rest of your designs printed at a local print shop. Utilizing printing services gives you a better quality product than the use of an average copy machine. Additionally, printing your design makes it more likely to be read by passersby. People tend to skim printed material for up to 15 seconds, which is longer than the time given to digital prints. A printing service can also deliver you a printed product that may require oversized printing or poster printing.
Union bug printing is a great way to inform your customers that you support labor unions and the average worker. However, before you begin placing your union bug on your products and prints it's important to understand that the bug should be small, placed toward the bottom, and should contain information regarding where the work was produced and by what union. With these key factors in mind, you can create and use a fantastic union bug in your marketing designs.